News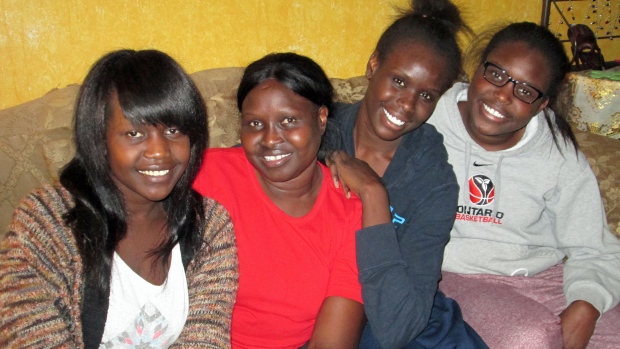 CBC news recently posted a touching article on Abeny Kuol along with the documentary "She's Still Here".
The article is titled "Former refugee returns to South Sudan as aid worker – Abeny Kuol is leaving the safety of Canada to offer help in South Sudan."
read more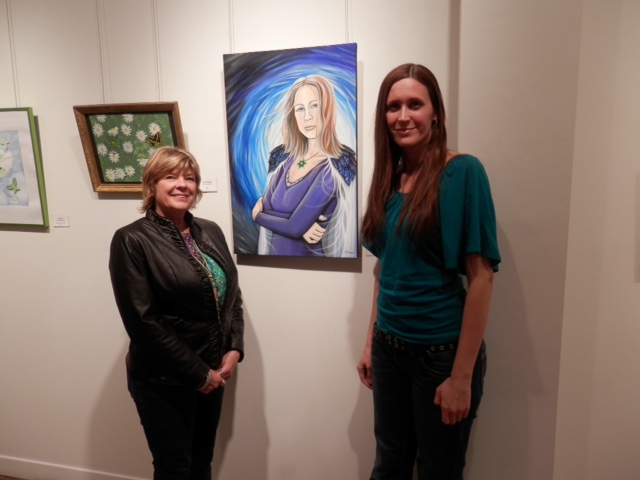 The 2013 "Framing the Phoenix" art show was a wonderful success this year! The show was hosted at the Arts Project on Dundas St. in London and ran from April 30th until…
read more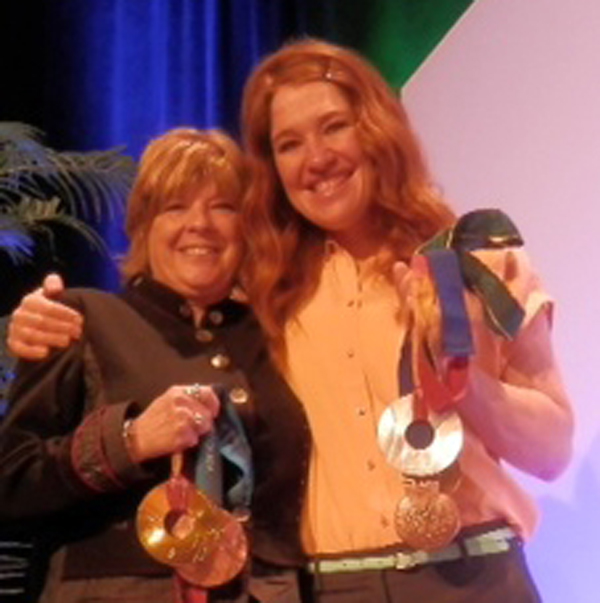 On April 30, 2013, I was happy to attend the St. Joseph's Health Care Foundation and the Canadian Mental Health Association (CMHA)  7th annual Breakfast of Champions. The event included a buffet breakfast, the presentation of the "Champion of...
read more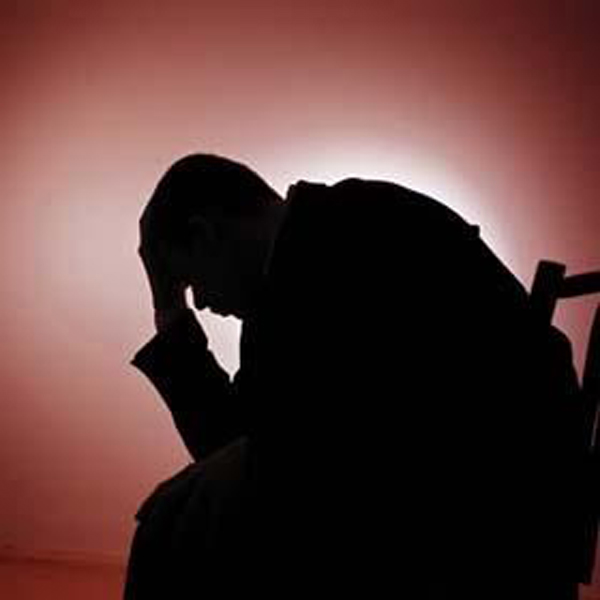 Patti Lauzon, Special to QMI Agency Tuesday, April 30, 2013 2:03:39 EDT PM We know that one in three Canadians will experience problems with their mental health each year. Next week is the 62nd annual Mental Health Week celebrated throughout Canada...
read more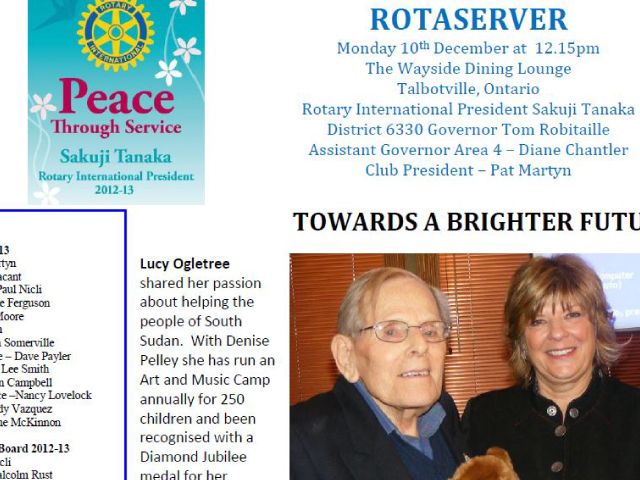 Lucy recently shared her passion about helping the people of South Sudan with the Rotary Club of St. Thomas. Download PDF of article Please visit their website for more information on the Rotary Club in St....
read more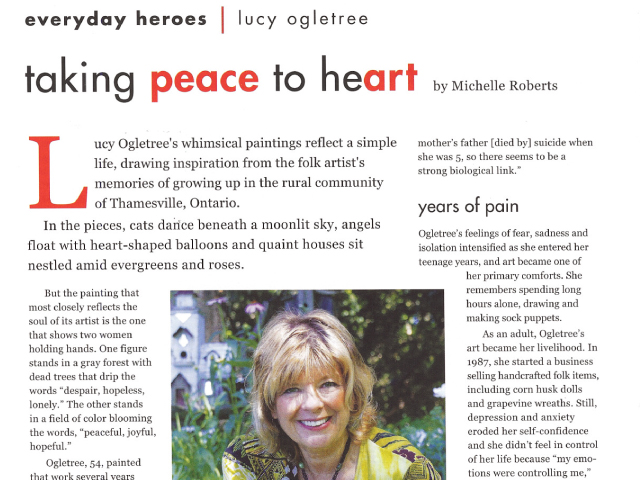 In Spring 2010, I was honored to be featured in the magazine "esperanza". The article titled, "everyday heroes: taking peace to heart" is written by Michelle Roberts and speaks about my own struggles with depression and...
read more